The Unexpected Resilience: When Seeds and Plants Surprise Us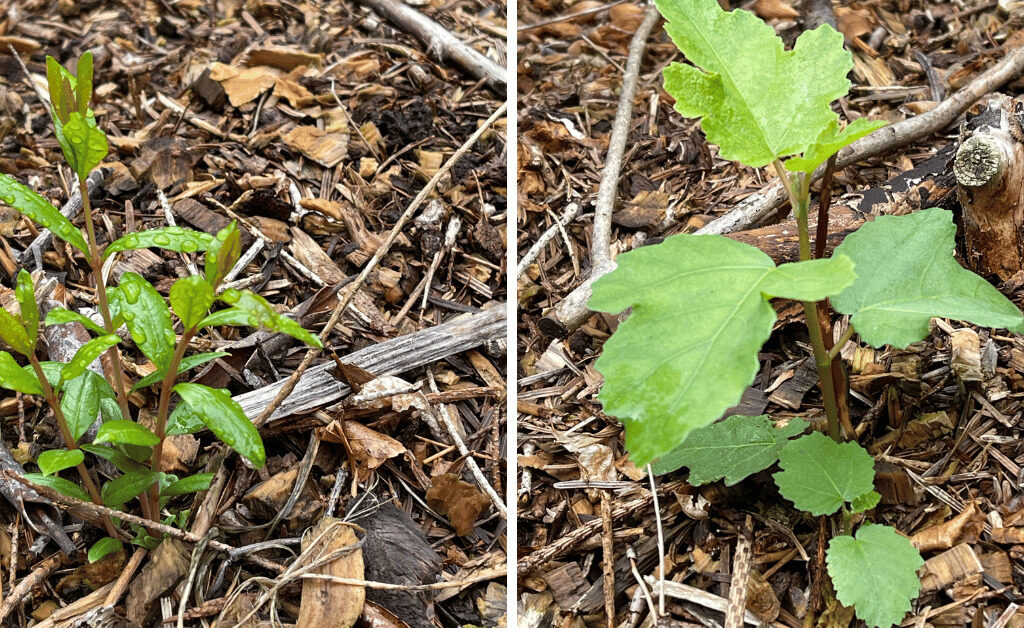 In the world of gardening, surprises are part of the journey. As gardeners, we've all had those moments of doubt, questioning whether a seed will germinate or if a plant has succumbed to the harsh elements. Yet, nature often surpasses our expectations, demonstrating a resilience that can leave us in awe.
This article is a tribute to those unexpected moments of triumph in the garden. It's about the seeds that sprout when all hope seems lost and the plants that bounce back from the brink of death. While these instances may seem like mere luck or the result of our occasional gardening laziness, they are powerful lessons in patience, hope, and the surprising resilience of nature.
The Unexpected Resilience of Seeds
The Science Behind Seed Dormancy and Germination
Seeds are like tiny time capsules, carrying the blueprint for life within their small shells. One of the most fascinating aspects of seeds is their ability to "sleep" or remain dormant. This dormancy isn't due to laziness or a lack of vitality. Instead, it's a survival strategy that seeds use to ensure they sprout at the right time and place.
Imagine you're a seed. You wouldn't want to sprout in the middle of a harsh winter or during a drought. So, you wait. You wait for the right temperature, the right amount of moisture, and the right light conditions. This waiting period, this dormancy, is controlled by a delicate balance of plant hormones inside the seed.
Two key hormones are at play here: abscisic acid (ABA) and gibberellin (GA). Think of ABA as the "sleep hormone." It encourages the seed to stay dormant. On the other hand, GA is like the "wake-up call." It promotes germination, the process where the seed starts to sprout and grow. The interplay between these two hormones determines when the seed will break its dormancy and start to germinate.
Stories of Seeds Germinating Against All Odds
Every gardener has a story of a seed that sprouted when least expected. Maybe it was a seed that lay dormant in the soil for years, only to sprout when conditions were just right. Or perhaps it was a seed that survived harsh conditions, yet managed to germinate and grow into a healthy plant. These stories are testaments to the resilience of seeds and their incredible ability to survive against all odds.
One such story involves a date palm seed found at an archaeological site in Israel. This seed, nicknamed Methuselah, was approximately 2000 years old when it was planted in 2005. Despite its age, the seed germinated and grew into a healthy date palm, surprising scientists and gardeners alike.
Tips to Increase the Chances of Seed Germination
While seeds have an inherent resilience, there are steps gardeners can take to increase the chances of successful germination.
Proper Storage: Seeds should be stored in a cool, dry place to maintain their viability. Some seeds also benefit from a period of cold stratification, which mimics the natural cycle of winter dormancy.
Correct Planting Depth: Seeds should be planted at the correct depth for their size. As a general rule, seeds should be planted at a depth approximately twice their diameter.
Appropriate Watering: Seeds need moisture to germinate, but too much water can cause them to rot. It's important to keep the soil consistently moist but not waterlogged.
Ideal Temperature: Different seeds have different temperature requirements for germination. Some seeds germinate best at cool temperatures, while others need warmth. Check the seed packet for specific temperature requirements.
Patience: Some seeds take longer to germinate than others. Don't give up if you don't see sprouts right away. Remember, nature often works at its own pace.
In the world of seeds, resilience is the rule rather than the exception. By understanding the science of seed dormancy and germination, and by applying best practices in seed planting and care, gardeners can harness this resilience and enjoy the rewards of successful germination.
The Surprising Comeback of 'Dead' Plants
Recognizing Plant Stress and Misinterpreted Signs of Plant Death
Plants, like all living organisms, can experience stress. This stress can come from a variety of sources, such as too much or too little water, extreme temperatures, or lack of necessary nutrients. When plants are stressed, they often show signs that can be mistaken for death, leading us to believe they are beyond saving.
One common sign of plant stress is wilting. While wilting can sometimes indicate that a plant is dying, it can also be a plant's way of conserving water during times of drought. Similarly, yellowing leaves can be a sign of nutrient deficiency rather than a death sentence for the plant. Even leaf drop, while alarming, can be a plant's strategy to survive tough conditions.
The Surprising Revival of a California Redwood
As gardeners, we often witness the remarkable resilience of plants firsthand. I have a personal story that perfectly illustrates this. Last summer, I made a decision that was a bit of a gamble. I planted a California redwood (Sequoia sempervirens), a tree I had grown from seed, in my garden. Now, as you may know, California redwoods are not typically suited to withstand the winters in USDA Zone 7. To add to the risk, the tree was only a year old, quite young to face the elements on its own.
As winter came and went, the redwood's condition seemed to confirm my fears. It appeared lifeless, stripped of its vibrant green color. I had every intention of removing it, considering it a loss. But, as often happens in life, more pressing matters took precedence, and my redwood removal project was put on the back burner.
Then, in early July, something remarkable happened. I noticed a familiar shade of green peeking out from the brown. The redwood, against all odds, was not dead. It had sprung back to life, its leaves displaying a fresh, vibrant green that I had feared I might never see again. My laziness, it seemed, had inadvertently saved the day.
This experience served as a powerful reminder of nature's resilience. It also taught me a valuable lesson about patience and the importance of not giving up too soon. This winter, I plan to bring the redwood inside, giving it a chance to grow stronger and larger. And who knows? Perhaps one day, it will find a new home in an area with milder winters.
This story, along with the accompanying photo of the revived redwood, serves as a testament to the surprising and inspiring resilience of plants. Even when all hope seems lost, nature can surprise us. So, the next time you're quick to write off a plant as a lost cause, remember the story of the California redwood. You might just be surprised at what a little patience, and a touch of laziness, can do.
Nursing Stressed Plants Back to Health
While it's true that plants can often recover from stress on their own, there are things we can do to help them along. Here are some tips for nursing stressed plants back to health:
Water Wisely: Overwatering is just as harmful as underwatering. Make sure your plant is getting the right amount of water by checking the soil. It should be moist but not waterlogged.
Provide the Right Light: Different plants have different light requirements. Some plants need lots of bright, indirect light, while others do well in low-light conditions. Make sure your plant is getting the right amount of light for its species.
Feed Your Plant: Just like humans, plants need food to thrive. Use a balanced plant fertilizer to provide your plant with the nutrients it needs.
Check for Pests: Pests can cause significant stress for plants. Regularly inspect your plant for signs of pests and treat any infestations promptly.
Be Patient: Recovery takes time. Don't be discouraged if your plant doesn't bounce back right away. With a bit of patience and care, you might be surprised at your plant's ability to recover.
Remember, plants are more resilient than they often get credit for. With a bit of knowledge and care, we can help our plants bounce back from the brink and continue to thrive.
The Unexpected Journey of Grafted Trees
Understanding Grafting and Its Purpose
Grafting is a fascinating horticultural technique that involves taking a branch or bud from one plant (known as the scion) and attaching it to the stem of another plant (known as the rootstock). The two parts are bound together, and over time, they fuse into a single plant. This technique allows us to combine the best traits of two different plants, creating a plant that has the best of both worlds.
The Possibility of the Grafted Part Dying
However, grafting is not without its risks. One potential issue is the possibility of the grafted part, the scion, dying off. This can happen for a variety of reasons, such as disease, harsh weather conditions, or simply a failure of the graft to take. When this happens, the rootstock, being the hardier part of the graft, often survives.
A Personal Experience with a Grafted Tree
I experienced this firsthand with a nectarine tree I bought from a nursery. The tree survived three winters, but for some reason, the grafted part died. The rootstock, however, survived. I had left the seemingly dead tree in the ground as a reminder to find a new tree to plant there. But before I could find a replacement, something unexpected happened.
After an unusually dry and warm early summer, we finally got some rain. The area where the tree stands is covered with a thick layer of woodchips, so it's never completely dry. Two days after the rain, I noticed that the rootstock had shot up new shoots. It was a pleasant surprise to see the tree showing signs of life again.
What to Expect and How to Handle It
Now, I'm faced with a decision. What should I do with this resilient rootstock? For now, I've decided to let the new shoots grow, albeit with a bit of thinning. I'm curious to see if they will produce anything edible. If not, I might consider grafting new scions onto the new branches.
This experience served as a powerful reminder of the resilience of nature and the unexpected journeys that gardening can take us on. Even when all hope seems lost, nature can surprise us. So, the next time you're quick to write off a plant as a lost cause, remember the story of the nectarine tree. You might just be surprised at what a little patience, and a touch of laziness, can do.
Lessons from Nature's Resilience
Gardening is more than just a hobby or a means to beautify our surroundings. It's a journey filled with lessons, discoveries, and profound insights. The resilience of nature, as seen in the stories of seeds sprouting against all odds, plants bouncing back from the brink, and grafted trees taking on a new life, offers valuable lessons not just for our gardening practices, but for our lives as well.
Patience and Observation in Gardening
One of the key lessons we can learn from nature's resilience is the importance of patience. Nature doesn't rush, yet everything gets accomplished. Seeds germinate in their own time, plants recover at their own pace, and grafted trees grow new shoots when conditions are right. As gardeners, we need to embrace this same patience. We need to give our plants the time they need to grow and recover, without rushing the process.
Along with patience, observation is a crucial skill in gardening. By paying close attention to our plants, we can notice the early signs of stress and take action before it's too late. We can also learn to recognize the signs of recovery, even when they're subtle. Observation allows us to understand our plants better and care for them more effectively.
The Metaphor of Resilience in Our Own Lives
But the lessons of nature's resilience extend beyond the garden. They can inspire us in our own lives as well. Just as a seed can sprout after lying dormant for years, we too can start anew after periods of stagnation or hardship. Just as a plant can recover from the brink of death, we too can bounce back from adversity. And just as a grafted tree can grow new shoots after the loss of the scion, we too can find new paths and possibilities after experiencing loss.
In the end, gardening is a mirror that reflects back to us the resilience inherent in nature and in ourselves. It reminds us that growth takes time, that recovery is possible, and that life can find a way even in the most unexpected circumstances. So, as we tend to our gardens, let's also tend to the lessons they offer, cultivating patience, honing our observation skills, and drawing inspiration from the resilience we see in nature.
Conclusion
In our journey through the world of gardening, we've delved into the unexpected resilience of seeds, the surprising comeback of plants that seemed lost, and the intriguing journey of grafted trees. We've seen how seeds can sprout against all odds, how plants can bounce back from the brink of death, and how grafted trees can take on a new life after the loss of the scion.
We've learned that patience and observation are key in gardening. By giving our plants the time they need to grow and recover, and by paying close attention to their needs and responses, we can become more effective gardeners. We've also seen how these lessons can extend beyond the garden, inspiring us in our own lives.
In the end, gardening is a testament to the resilience of nature. It's a reminder that life can find a way even in the most unexpected circumstances. As we tend to our gardens, let's also tend to the lessons they offer, cultivating patience, honing our observation skills, and drawing inspiration from the resilience we see in nature. Whether you're a seasoned gardener or just starting out, remember that every seed, every plant, and every tree has a story to tell. All we need to do is listen.
Further Exploration into Sustainable Gardening
If you've enjoyed learning about the resilience of nature and the unexpected journeys of seeds, plants, and grafted trees, why not delve deeper into the world of sustainable gardening? In particular, you might be interested in understanding the crucial role that earthworms play in our gardens and agricultural systems.
Check out our article on The Role of Earthworms in Sustainable Gardening and Agriculture to discover how these humble creatures contribute to soil health and plant growth. It's another fascinating aspect of the intricate web of life that sustains our gardens and our planet.