Where to get seeds?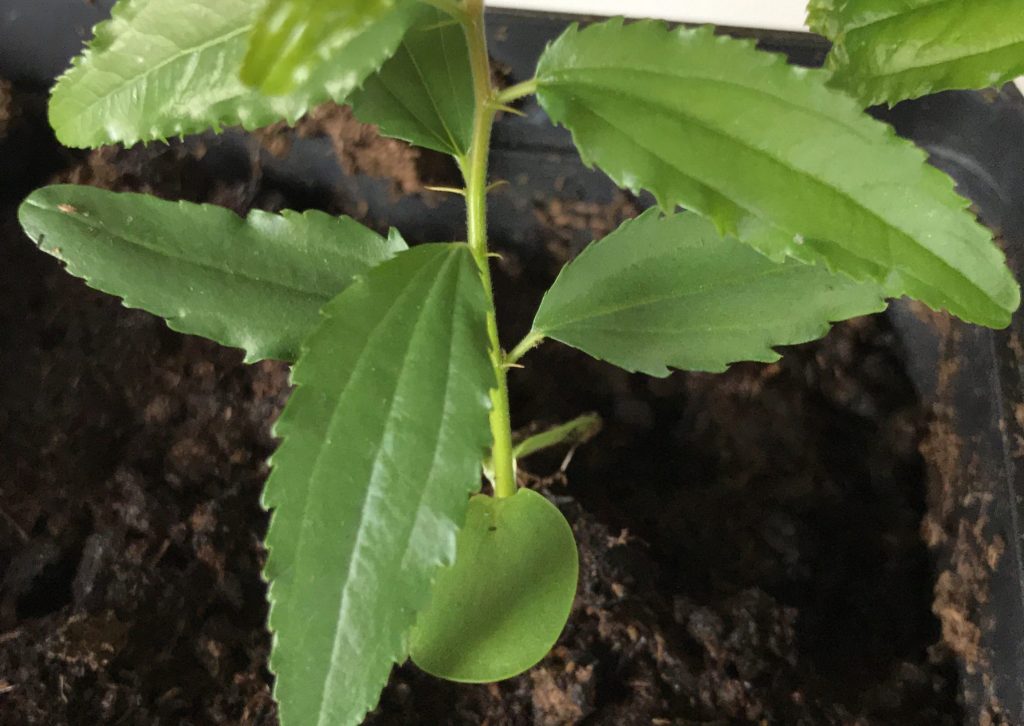 Collect your own seeds
This year I've started to collect fruit tree seeds/pits and grow plants from them. Everyone in our household has been told they can eat as much fruit as they can as normal, but they have to save the seeds. Quite a few of the apple seeds I've collected didn't need to go thru any cold stratification because they were sprouting inside the apple. I guess they have been kept in cold storage before they reached us.
There is no guarantee any of these trees will produce anything tasty, but if one does then it's worth it.
Corkscrew Hazel
Apple seedlings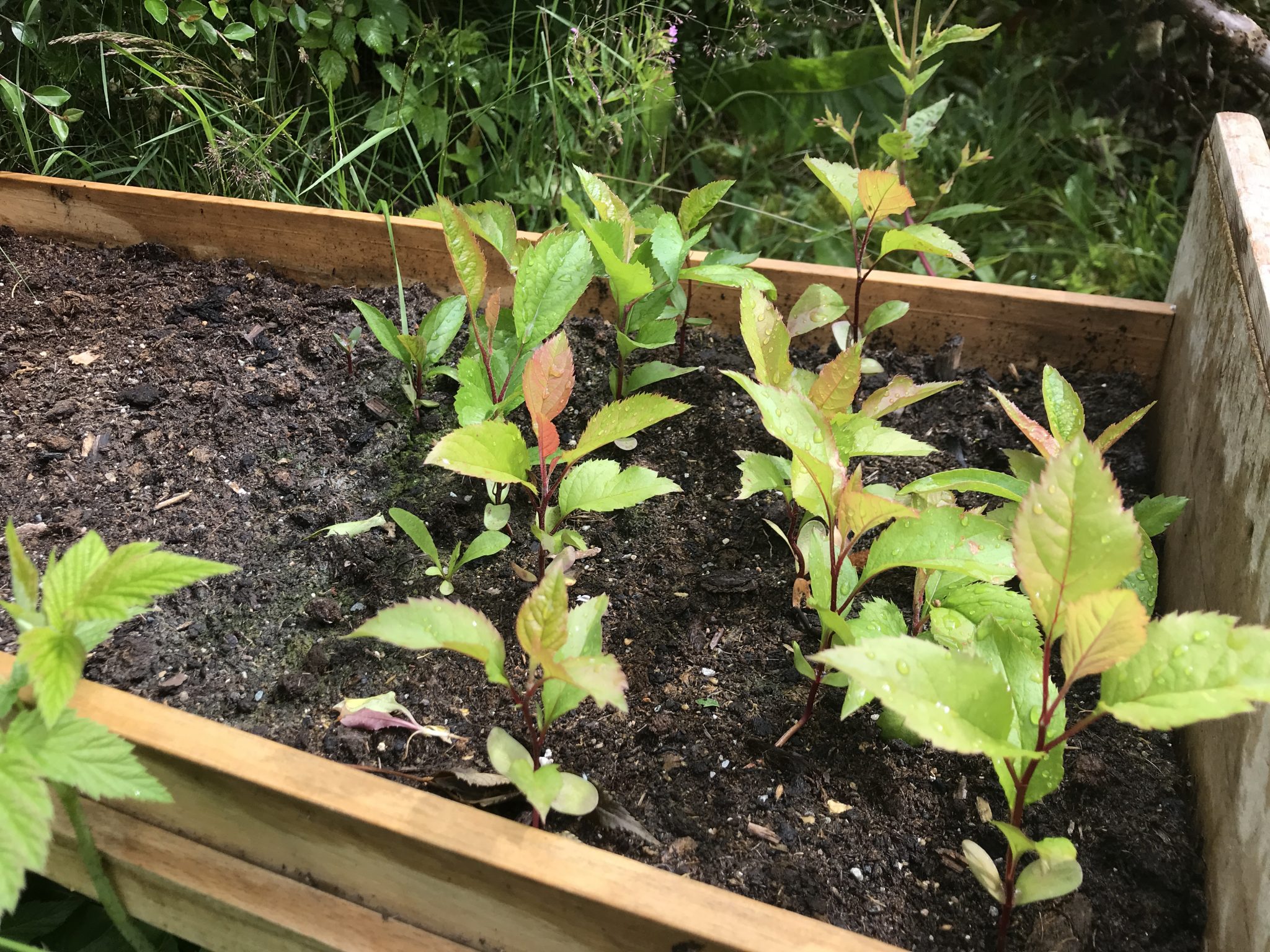 Buy seeds
When it comes to buying seeds, both annuals and perennials, I categorize them into these categories:
very common
common
uncommon
rare
very rare
Very common seeds
The most common seeds I will get from a grocery store. They don't even have to be sold as seeds. I bought a package of dried peas and planted them all over the place this year. I'm not a huge fan of peas, but spring was so early this year that my grocery hadn't started selling sweet peas, so I took the next best thing at a very low price; regular peas.
I've fallen in love with Quinoa. My local grocery stores do not carry these or when they do the cost is quite high. I'm experimenting with them this year. Haven't seen any signs of them yet, but then again I don't really don't know what to look for as I've never seen them in the wild..
If I don't see any signs of them this year I will try a bit more focused next year as I think they should grow well here in Zone 7.
Quinoa is an annual seed-producing flowering plant (Chenopodium quinoa) grown as a grain crop. It is a pseudocereal, not a grass, unlike wheat and rice. It is botanically related to spinach.
Quinoa seeds are rich in protein, dietary fiber, B vitamins, and dietary minerals in amounts greater than in many grains. It is gluten-free.

https://en.wikipedia.org/wiki/Quinoa
Common seeds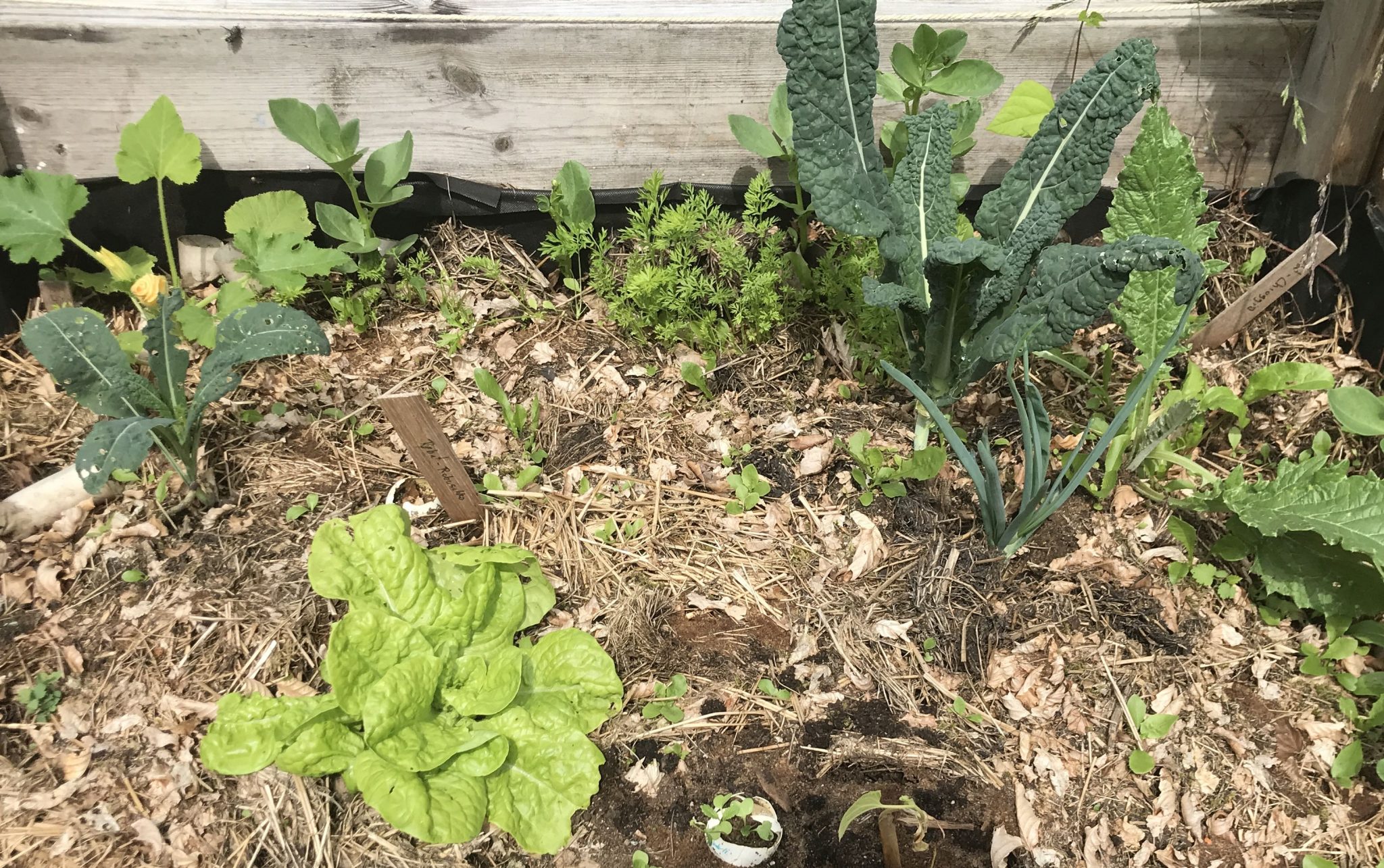 Some larger grocery stores, and often hardware stores, will carry the most common of seeds. If you want regular greens for instance then they can be a good source to get them at a good price.
If you buy your seeds locally then apart from supporting your local community you also don't have to worry too much about if it is suitable for your climate. There are soil and sun issues to consider naturally.
Uncommon seeds
My source for uncommon seeds would normally either be a garden center or a plant nursery. Garden centers and plant nurseries tend to be a bit more costly than a grocery store, so keep that in mind if you worry about the cost and just buy the more uncommon seeds. Personally, I try to get all the seeds I want from my grocery store first then I visit garden centers and nurseries.
A good reason to buy seeds from garden centers and nurseries is that the people that work there should actually know something about the products. One can not expect the same in a grocery store. So if you have a question about the variants they have in the store and how they would suit your property those people can and should provide you with valuable information.
Rare seeds
One can always ask the local garden center or nurseries if they can order seed for you, but I find it easier to do this at home online.
If you order seeds from abroad you need to make sure yourself that you are allowed to do so or you might get into trouble. Some plants might be considered an invasive species where you live and have a ban on import.
I'm not a lawyer, but it seems here in Norway we have uncommonly lax laws on this. One can import freely for personal use. Naturally there are species that are not recommended and I presume there are some that a banned, but in general you can import freely and plant them in your garden.
I've bought seeds from a couple of Norwegian online seed shops and one British.
I will expand this list as I get more sources and will only list those that I've actually used and have good experience with.
Sugar maple seedling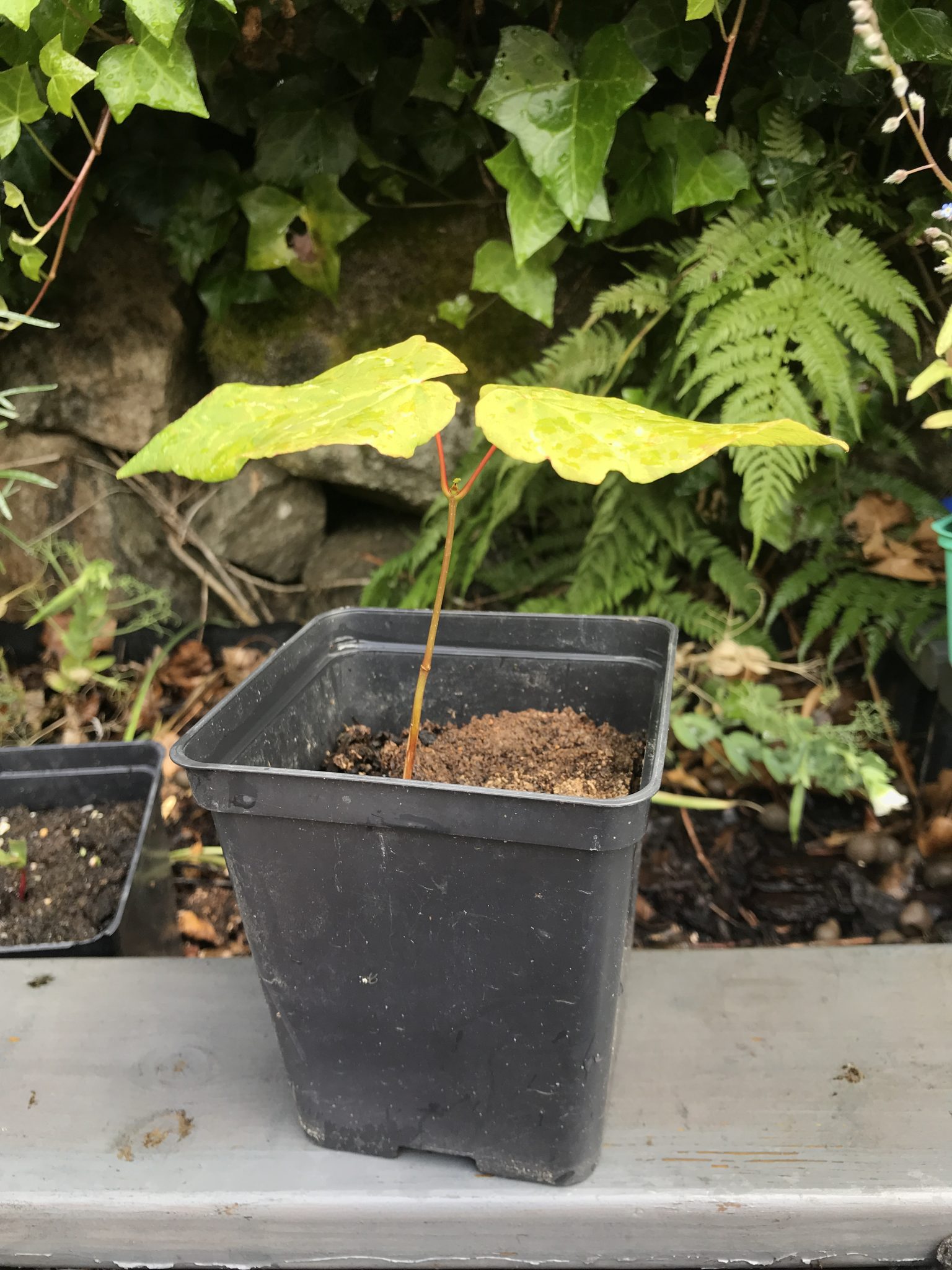 I got 3 seedlings from the seeds.
1 of those I managed to break, I suspect I might have been too impatient and planted them too soon, and all of them at once. Lesson learned, and I don't blame Chiltern Seeds.
UK
https://www.chilternseeds.co.uk/
Norway
https://solhatt.no/

Very rare
For the rarest of seeds the best choices are probably Amazon and eBay.
I have bought from both, but so far I've found that eBay has a larger specialized selection than Amazon. And since Amazon doesn't offer Amazon Prime in Norway I have tended to choose eBay. If you have Amazon Prime I would have tried to find the seeds there first.

Goumi Berry
I really wanted nitrogen fixating bushes and/or trees in my garden and after a bit of research, I found Silverberry Goumi Berry on offer on eBay.
I've got about half of the provided seeds in cold storage, will save them for next year in case all of the ones I got currently growing in the garden dies during the first winter.
Final tip
Use seeds from your local grocery store that are meant to be consumed.
I've used regular dried peas and beans the last few years that I've bought very inexpensively from our local grocery store.
Some less obvious things can also be used, like Almond nuts.
I expect this to be expanded and edited as I get more experience. If you have any comments or tips please let me know. kenneth@hugelkulturworks.com