Almond trees from a store-bought Christmas nut bag
I bought a bag of mixed nuts for Christmas (2020) from our local grocery store and managed to get it to sprout a few almonds after about four weeks. Can I get these to sprout quickly came to my mind, so I took five Hazel, Pecan, Walnut, and Almond nuts from the bag and soaked them overnight and before I put them on some wet paper towel. The next step was to put them in a plastic box that I put in the bottom of my fridge until I saw the first ones had sprouted.
Almond trees (Zone 5-9) should manage the cold in my zone 7 areas, but since they thrive in a dryer climate they might struggle. Doing an experiment with "free" nuts seem worth doing in my mind. I just have to make sure I put them in the most favorable areas I can.
So far 3 of the 5 Almond nuts have sprouted.
The other nuts I used in the bag have so far not sprouted, if they do I will link to them here.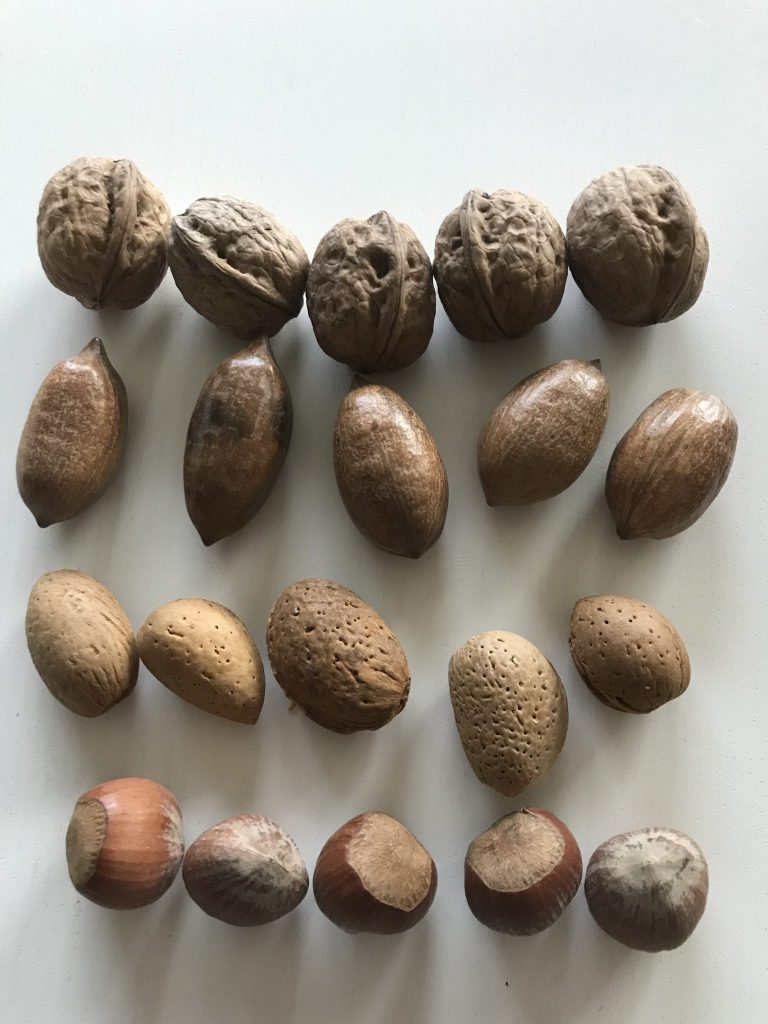 I will update this over time.
Update 1 (January 25th 2021)
This Almond seedling have looked like this, with curled leaves, since the first leaves sprouted.
The seedlings have all had the same soil mix, same amount of sun and water.
I pruned it back to see if that might help.
Almonds are great trees to plant for our pollinators, read more about other suggested trees for pollinators in temperate climates